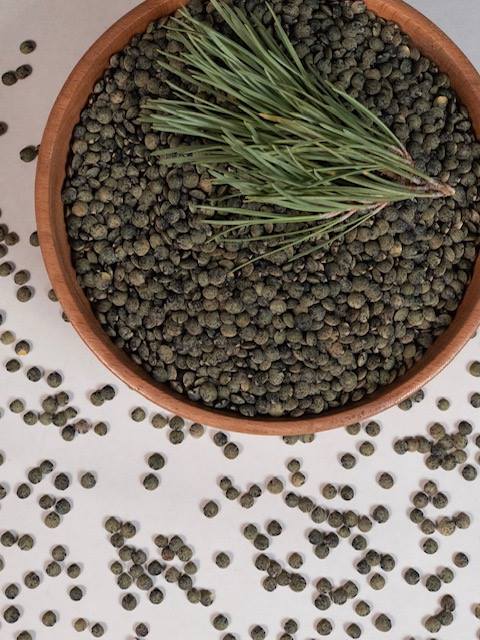 When I first learned that lentils can be grown in Manitoba I was stunned. Having eaten lentils mostly in my past adventures around the Middle East, I thought of them as being somewhat exotic. So when someone brought me a pail of lentils to try zipping through some of our cleaning equipment, it was a bit of a shock. This food grows here?!?
In the worldwide market that is our food system, the majority of lentils grown in Manitoba are shipped to Europe and Asia for processing and distribution. This often leaves farmers in a difficult position, as their crop must be large enough to fill a shipping container. No more, and no less. Any shortfall or excess has nowhere to go. A food system that relies on long transportation routes is a food system dominated by external factors. The pandemic has taught us all about the frailty of these systems, but farmers have known this for a long time. Growing crops is primarily reliant on factors like sun, rain, and temperature, but selling those crops has more to do with the price of oil, and the availability of shipping containers and international exchange rates.
To help buffer against this, we are using our grain processing and cleaning equipment to help recover small quantities of lentils that can't make it to global markets. What is small enough to be considered unnoticeable by the industrial food system (10,000lbs or less) is a generous year's supply for us! By filling this gap, everyone benefits. The farmers see profit from the crops that they tended, we get to access the very best that Manitoba can grow, and consumers here in our province get to eat food that is sustainably grown and has minimal food miles embodied in them.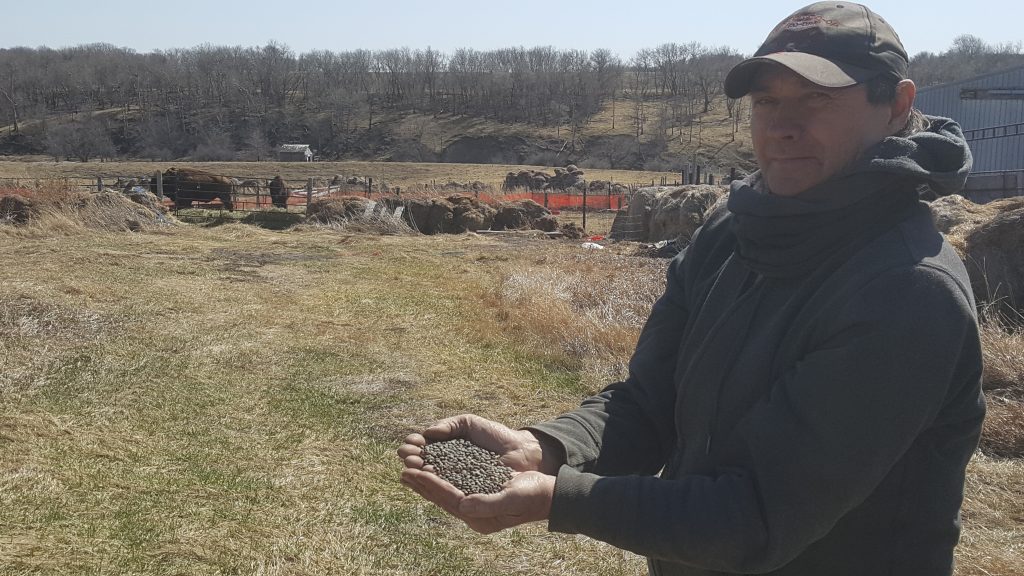 This particular batch of French Green Lentils comes from John and Carolyn Finnie, who farm near Kenton Manitoba. Their small organic farm focuses on raising bison, supplying to places like Tall Grass Kitchen in Winnipeg. The grains that they grow are often intercropped, using growth habits of one plant to aid and benefit the next. This more complex farming method is labour intensive, and requires that crops be separated from each other before being sold, but the benefit to the land and soil is significant. One of John's favourite intercrop is growing mustard and lentils together. This pairing of crops provides nitrogen to the soil (pulse crops like lentils have the unique ability of pulling atmospheric nitrogen from the air and depositing them into the soil), while the mustard provides a trellis for the lentils to climb up, keeping them off the ground, less prone to moisture damage and easier to harvest. We are so grateful to John and Carolyn for the work that they do growing this incredible food to fill our pantry and nourish our bodies.
Although french green lentils can easily be used to replace part or all of the ground meat in recipes like lasagna, casseroles, tacos, and soups, they also stand quite nicely on their own two legs 🙂 Here are a few recipes to get you started: