Winter Grain CSA
We're all in this together.  Trying to eat healthy foods that are good for our bodies, and also good for this planet that we share.  But even as an organic farmer, surrounded by farmer friends and amazing food, I know what it's like to run into a big box store and come out with a cart-load of boxed, packaged, shipped-around-the-world and over-plastic-ized food that will fill my family's stomachs, but at a cost to our land and communities.  But I know that when I make the effort, and reach out to the neighbour with an abundance of fruit or fresh eggs, the food I receive is not only better for our bodies, but is also a step towards a more sustainable (and happier) existence.
Similarly, large scale agricultural systems don't always "work" for farmers.  This is especially true for those trying to make a go of it on smaller areas of land, those who are experimenting with rotations that build up soil quality and nutrients without chemical applications, or who are trying out new crops.  Farmers usually need a full semi-truck load (around 40,000 pounds!!!) before a grain buyer will bother looking at it, so if a farmer harvests a smaller quantity there's often nowhere for it to go.  Sometimes this means that perfectly good food crops are fed to livestock or left in the corner of a grain bin until the following year, and usually results in no income for the farmer who grew it.  Stunningly, this seemingly insignificant gap between farms and processing equates to nearly 10% of all the food waste worldwide, or 38kg of food annually per capita!
Large scale processing also means that food grown in a particular area doesn't stay there.  In order to get milled or processed it needs to travel half-way around the country and then back again, packaged, repackaged, sold to brokers, distributors, and retailers before it makes its way to your dinner plate.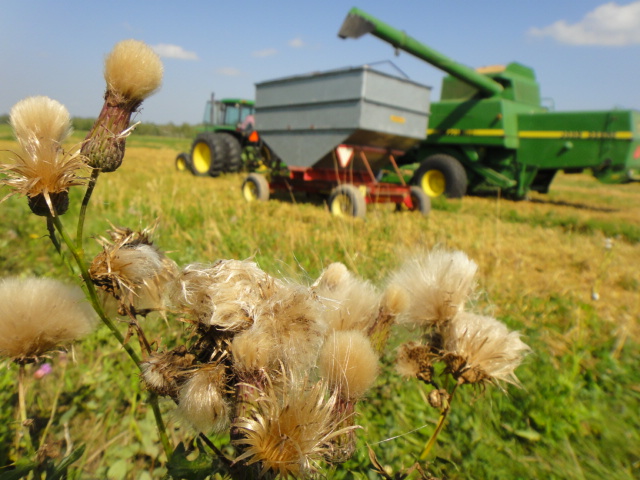 We wanted to help out in some way, and last winter we decided to give it a whirl.  We used our seed cleaning and milling facility to round up bits and pieces of "leftover" crops.  Food that is wonderfully nutritious, organically grown, and lovingly tended, but because of logistics, can't be sold into the conventional market.   These were gathered up from around the province and cleaned (this is the process of getting rid of the weeds, straw, stones, and miscellany that comes along with harvested crops), and minimally packaged (we love re-purposing ice cream pails and mason jars to create a zero-waste food supply!). 
In addition, we are extremely honoured to be able to work collaboratively with other organic farmers (including Tamarack Farms, Deruyck's Top of the Hill Farm, Freefield Organics, and Ploughshares Community Farm) who are growing amazing food and also doing the on-farm processing to clean and mill those crops into incredible food products that are also included in the grain bundles.
We've called our concept a CSA, or "Community Supported Agriculture".  You're probably more familiar with this concept in the summer, where you buy a "share" of a small scale market garden, and then receive a weekly package of veg.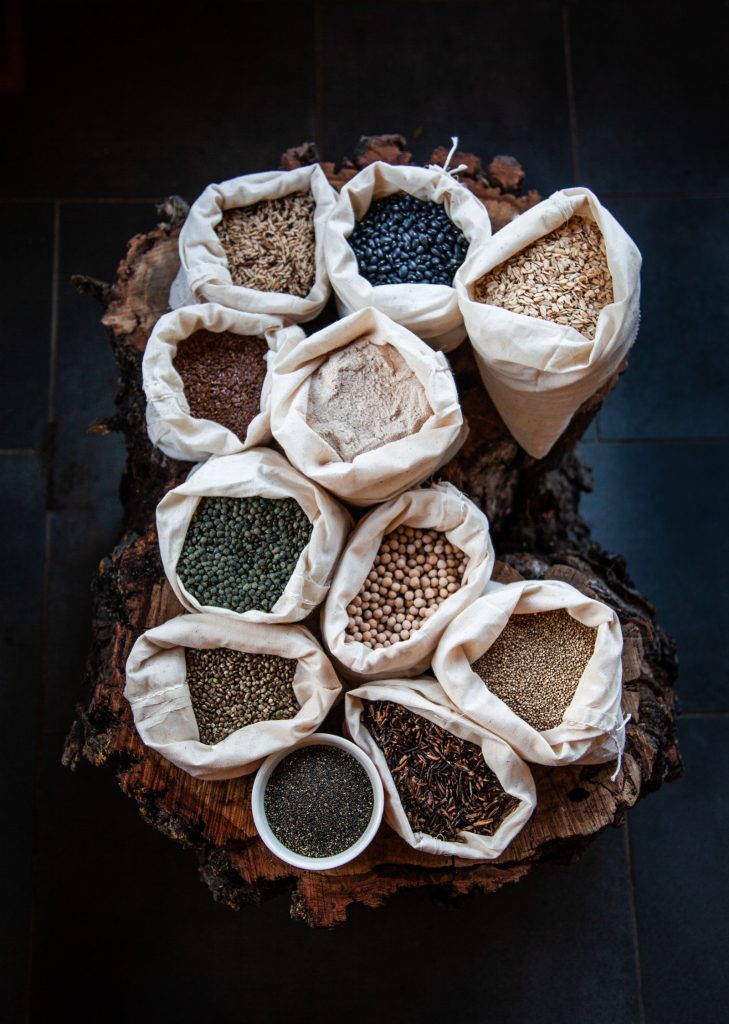 By purchasing a grain CSA share, you are making it possible for small-scale organic farmers around the province to take risks, to try new crops, new rotations, incubate value-added ventures, and know that there is a local market for what they are growing.  We will make sure that you receive fair value or better for your purchase, but we can't commit to exact quantities until the crop round-up is complete.  If there's only four hundred pounds of hemp seed available and 200 people sign up, you'll all get 2 lbs.  If 400 people sign up everyone will get 1 lb of hemp seeds and we'll add another product to fatten up the bundle.  This is essential to the meaning of Community Supported Agriculture: eating what is locally abundant and available, reducing food waste and system inefficiencies, and connecting local farmers to the people around them.
If you'd like to be added to our newsletter and keep informed about the coming Winter CSA (sign-up will begin in the fall, for a pick-up day in January 2021), please follow the link below to sign up, or follow us on instagram (#adagioacres) or join our facebook group "Winter Grain CSA" for updates.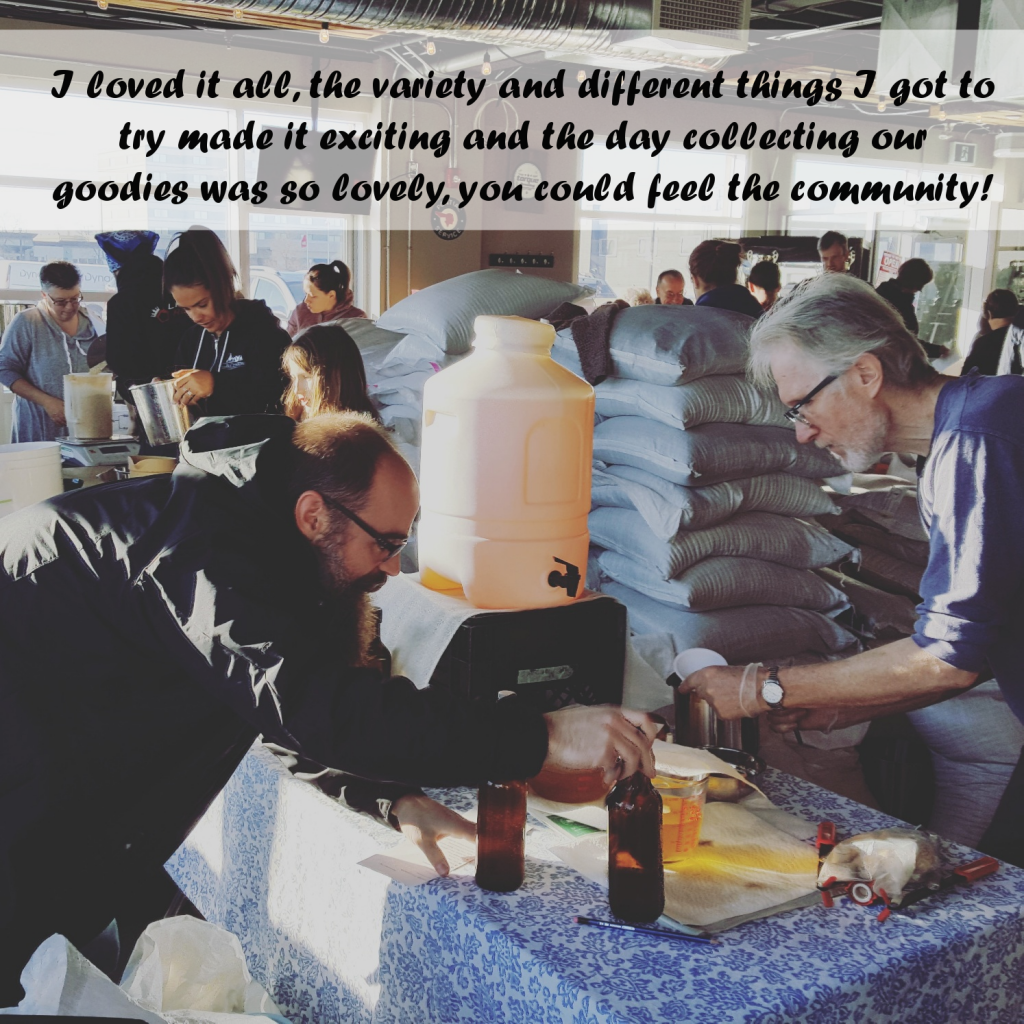 ---