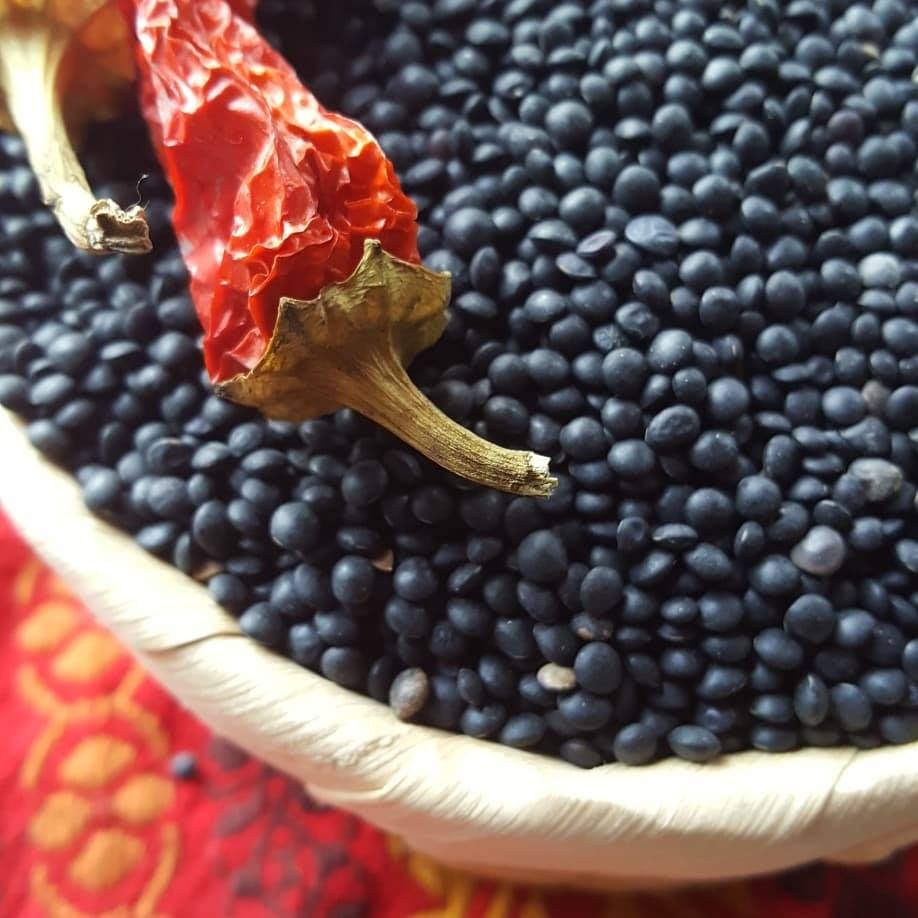 For years, the only lentils I knew were either muted green or red, the regular grocery store varieties. But the only recipe I knew that used lentils was a mushy lentil soup, so it all worked out. A Syrian-style lentil soup is still one of my favourites, but I have since become a true lentil snob. Lentils now go beyond soups, and regularly adorn salads, casseroles, stuffed veggies, and anything that I would have previously used ground meat for. And when i'm looking for a lentil to stand on it's own two feet, to maintain a bit of texture and colour in the final dish rather than disintegrating into mush, it's always black lentils that come to the rescue.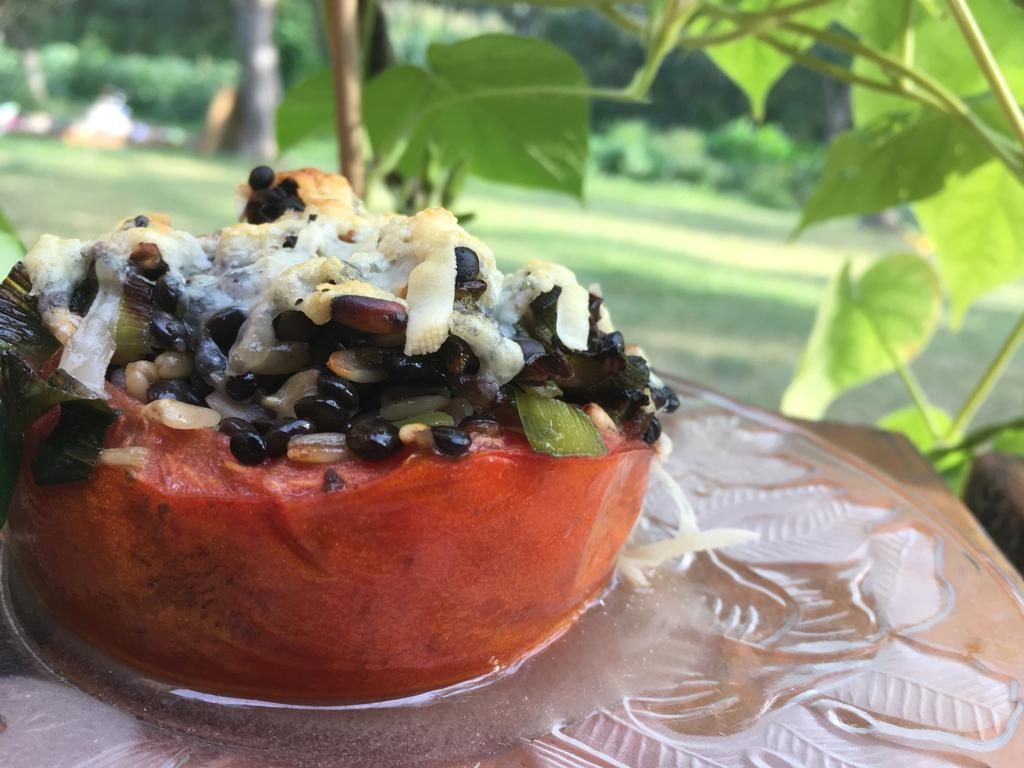 Beyond their culinary uses, beluga lentils are a bit of an rarity in the food world. They get their rich dark blue colour from a concentration of anthocyanins, the antioxidants also present in blue and purple berries, that are thought to reduce the risks of cardiovascular diseases and cancer.

But it's also important to look backwards to how these lentils were grown. Introducing Grant Rigby, of Rigby Orchards Farm (http://www.rigbyorchards.com/index.html), farming in the Turtle Mountain region of Manitoba. His background in agriculture and food science led him to farm, not solely as a way of growing food, but as an deeply personal experiment in creating more resilient soil structures on the land his family had farmed since 1882. Nearly 20 years ago, this quest led him to organic farming principals, but has not stopped there. For Grant, beluga lentils fit into a farming system where every available measure is taken to minimize soil disturbance, reverse soil salinity, and cultivate healthy soil structures without chemical applications. Even when growing annual crops such as lentils, his fields always maintain living perennial plants, where the deep root structures of perennial legumes benefit the soil, and also serve as a mechanism for deep soil carbon capture.
Finally, these lentils are grown on Grant Rigby's dedicated gluten-free organic farm (one of the few in the province!), and milled in our dedicated gluten-free mill, giving you assurance that there is no possible contamination with wheat, barley, or rye. Most other lentils are grown in rotation with crops containing gluten, and this can pose problems for those with celiacs or severe gluten intolerance.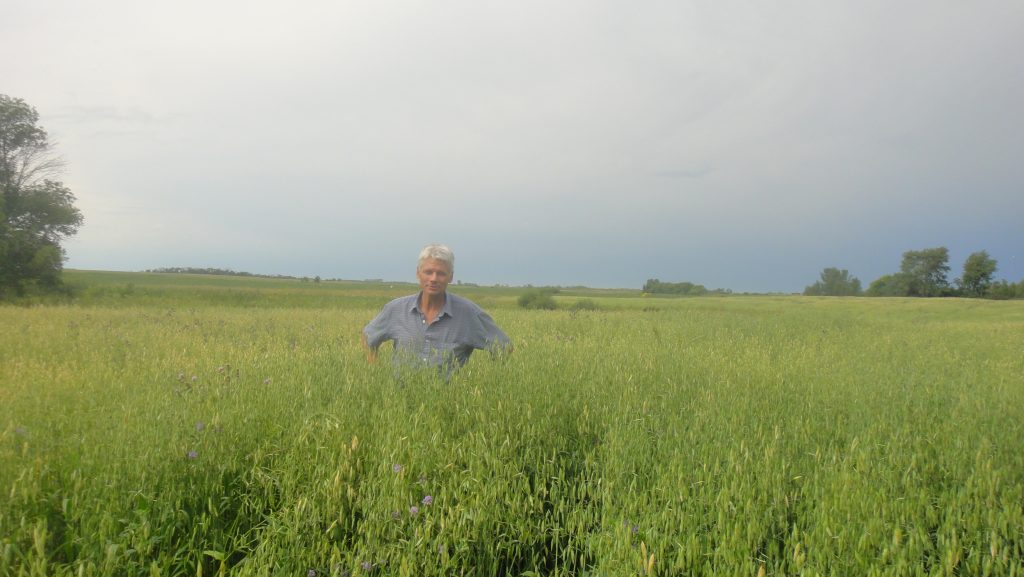 ---
Zippy Lentil Salad
My favourite summer lunch – a salad tossed together with black lentils and whatever veggies are on hand, cheese or a hard-boiled egg if you're needing something extra protein-y, and a quick vinaigrette dressing. Here's an early June rendition with chive blossoms, radishes and kale. Which follows May's salad of asparagus, Gouda and chives, and anticipates late June's roasted garlic scapes, and snow peas 🙂 And on it goes through the seasons until February when we start to get tired of beets and carrots…
---
Rinse 1 cup of black lentils. Combine in a pot with 2 cups of cold water and bring to a boil. Simmer for 20 minutes, until the lentils are soft but not mushy. Drain off any excess water, or if you're in a hurry, pour cold tap water over the top to cool the lentils and then strain.
Now add your veggies. This version used about 4 diced radishes, a few handfuls of torn kale (3-4 large leaves), chives and chive blossoms.
The vinaigrette is also infinitely adaptable, and I like to stir it up separately in a jar and have a bit left over for our next salad. In a nutshell: 1/4 cup oil (Freefield Organic's camelina oil is my favourite for salad dressings!), 2 tbsp balsamic vinegar, 2 tbsp lemon juice, 3-4 crushed garlic cloves, a tbsp of mustard, salt and pepper.
Depending on which veggies you're using, the salad can last a few days in the fridge, or combine the lentils and dressing to soak up some flavor, and add freshly chopped veggies each day. Together with a chopped hard-boiled egg on the side and a handful of crackers, this comes pretty close to my favourite lunch, but is also a versatile side-dish.