Over the past year, we have felt immensely grateful for all the space that us and our kids have to roam and explore. But it would be even more wonderful to invite others to experience this space (in a distanced kind of way…). On our farm (about 20 minutes north of the town of St. Laurent) there is a small network of classic cross-country ski trails (about 4km) that winds around an 80 acre bush and across our oat fields. We would like to give an open invitation to anyone needing an escape to come out and use these trails. The trails may not boast spectacular (err…any…) topography, but nevertheless, we love the excuse to get outside, enjoy some fresh air, and watch for animal tracks in the snow while we stretch our legs. If that's the kind of activity that you and your immediate family needs to break the monotony of Manitoba-Lock-Down, then feel free to come out!
To warm up before heading back home, you are also welcome to use the wood-fired sauna at the end of the trail. We will be scheduling private time-slots to ensure that no one will be left out in the cold. The sauna has a small change room/cool-down space, and comfortably fits 4 people. We ask that to keep within public health guidelines, you only use the sauna and trails with members of your own household. The sauna is about a 5 minute walk/ski from the road where you will be parking.
With the latest snow fall, there is certainly enough snow to set the ski tracks, and we will aim to keep them groomed as it keeps blowing and snowing. If you don't have skis and are walking instead, please stay off to one side and do not walk directly on the ski tracks.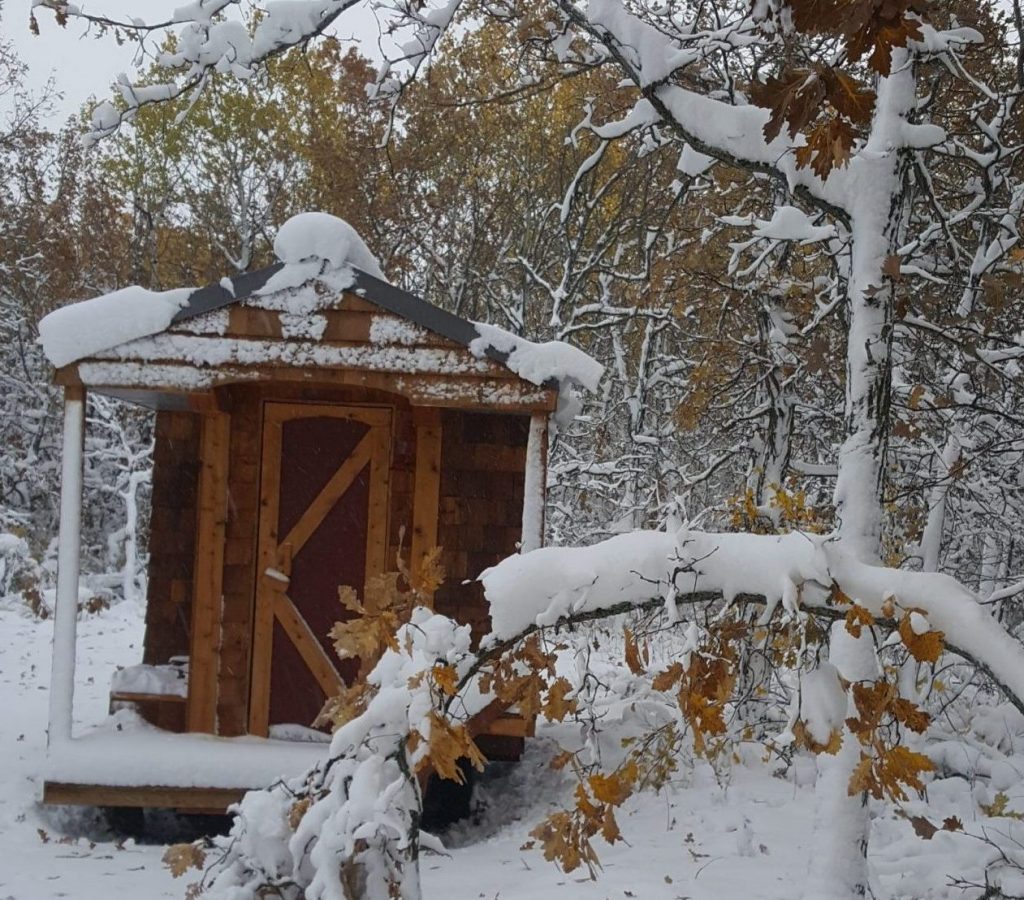 Once you submit a time request, we will reply via email to send directions, as well as some information for using the sauna. If you want to use the ski trails but not book the sauna, please send us an email to let us know you're coming.
.