Naked Energy Bites
These chocolatey treats contain no refined sugars, and are loaded with protein and fiber for a quick snack that really packs a punch!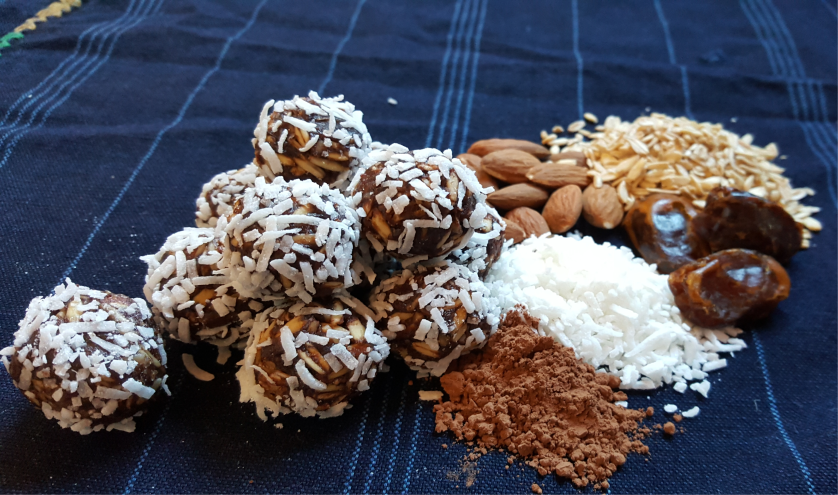 Ingredients:
2/3 cup pitted dates
1 Tbsp chia seeds
1/3 cup water
1/3 cup peanut butter
1 tbsp honey (optional)
3 tbsp cocoa
1 1/2 cups Rolled Naked Oats
1/2 cup ground almonds
1 tbsp hemp hearts
1/2 cup shredded coconut – to cover
Directions:

Simmer the dates, chia seeds, and water together in a small saucepan until they are soft, mashing them together with a fork.
Combine the date puree with the peanut butter, honey (if using), cocoa, Naked Oats, ground almonds, and hemp hearts.

Allow the mixture to cool slightly then form into balls, and roll the balls in coconut to cover the outside and make them look oh-so-pretty.  
Keep them in the fridge for 20 minutes to harden…or just eat them on the spot 🙂