CSA (Full Share)
Description
Your grain bundle will include (approximately) the following Manitoba grown products:
Organic French Green Lentils (10 lbs)
Organic Black Turtle Beans (10 lbs)
Organic Naked Oats (10 lbs – your choice of rolled, steel cut, quick cooking, or whole unmilled groats)
Organic Emmer Flour (7 lbs)  ***
Organic Quinoa (5 lbs)
Organic Yellow Peas (5 lbs)
Organic Wild Rice/Oat Rice (5 lbs)
Organic Flax (3 lbs)
Organic Buckwheat Flour (3 lbs)
Organic Hemp Seeds (2 lbs)
Organic Cold-pressed Sunflower Oil (1 L)
Organic Lambsquarter Seeds (1 lb) because eating weeds is awesome, and we happened to grow a lot of particularly tasty weeds this year 🙂
Organic Wild Rice (1 lbs)
*** All products except for emmer flour are gluten-free, and items at high risk of gluten-contamination are processed in a dedicated gluten free facility. If you would like your grain bundle to be entirely gluten free, the emmer flour may be substituted with an additional portion of any other product upon request***
If you would like to add locally grown and milled organic wheat, spelt to your order, they are available as additional add-ons.
If you're a single person or small household, half-sized shares are also available.  For those with lots of people to feed, we also offer a Gigantic double-sized share.
Pick up will be in Mid-January at a Winnipeg location.  You will be contacted with location information and details as soon as they are available.
Please help us reduce our environmental impact.  If you bring your own containers to the pick-up location we will send you home with an extra 10 pounds of oats, or an extra 5 pounds of beans, lentils, or peas.  You will need to bring about ten 1-gallon pails and six large mason jars or containers of equivalent size.
If you are giving this winter grain share as a foodie christmas gift, please specify this in the checkout field and we will mail you a gift tag.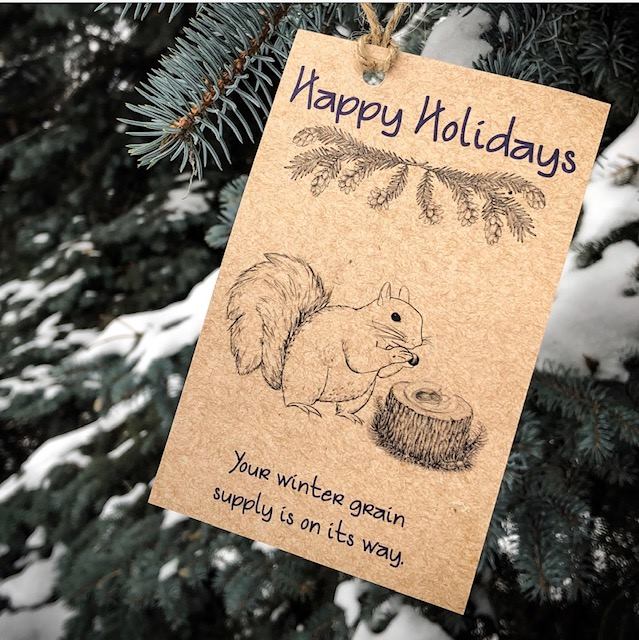 We want to help make local organic food available to everyone.  For every 15 shares purchased we will be donating 1 share to a family in need.
Additional information
| | |
| --- | --- |
| Will you be brining your own containers? (approx. nine 1 gallon pails and five mason jars) | 6.5, 20" Chain |